Tag: Scott McClellan
Former Press Secretary Scott McClellan testified today before the House Judiciary Committee about the Valerie Plame leaks investigation.
He said former White House Chief of Staff Andy Card told him that the president and vice president wanted him to publicly say that Libby was not involved in the leak.

''I was reluctant to do it,'' McClellan told the Democratic-led panel. ''I got on the phone with Scooter Libby and asked him point-blank, 'Were you involved in this in any way?' And he assured me in unequivocal terms that he was not.''
As to Cheney:
McClellan said he does not believe Bush knew about or caused the leak. When asked about Cheney, he replied: ''I do not know. There's a lot of suspicion there.''
(14 comments) Permalink :: Comments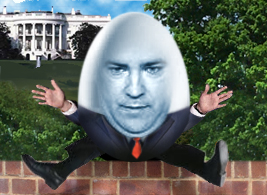 Former White House Press Secretary Scott McClellan has agreed to testify before the House Judiciary Committee on June 20th about the leak of Valerie Plame's identity.
He will be asked about Dick Cheney's role.
President Bush's former spokesman, Scott McClellan, will testify before a House committee next week about whether Vice President Dick Cheney ordered him to make misleading public statements about the leaking of CIA agent Valerie Plame's identity.

In his new book, "What Happened: Inside the Bush White House and Washington's Culture of Deception," McClellan said he was misled by others, possibly including Cheney, about the role of I. Lewis "Scooter" Libby in the leak. McClellan has said publicly that Bush and Cheney "directed me to go out there and exonerate Scooter Libby."
McClellan is represented by Michael Tigar and his wife, Jane Tigar. Doesn't get much better than that. (Update: Jason Leopold has more on McClellan at the Public Record.)
(67 comments) Permalink :: Comments
Via Christopher Bateman at Vanity Fair: In his tell-all book about the Bush Administration, former Press Secretary Scott McClellan has harsh words for President Bush's commutation of Scooter Libby's prison sentence in the Valerie Plame leaks case:
It's … clear to me that Scooter Libby was guilty of the perjury and obstruction crimes for which he was convicted. When the president commuted Libby's prison sentence and thereby protected him from serving even one day behind bars, I was disappointed. This kind of special treatment undermines our system of justice…. President Bush certainly has the right and the power to commute Libby's sentence. But in choosing to do so, he sent an unfortunate message to America and the world—that in the United States criminal behavior on behalf of a political cause may go unpunished if those who support that cause have the power to make it happen.
At the time, John McCain agreed with Bush: [More...]
(32 comments, 216 words in story) There's More :: Permalink :: Comments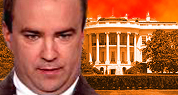 Former Press Secretary Scott McClellan's forthcoming book contains these paragraphs about the leak of Valerie Plame's identity:
The most powerful leader in the world had called upon me to speak on his behalf and help restore credibility he lost amid the failure to find weapons of mass destruction in Iraq. So I stood at the White house briefing room podium in front of the glare of the klieg lights for the better part of two weeks and publicly exonerated two of the senior-most aides in the White House: Karl Rove and Scooter Libby.

"There was one problem. It was not true.

"I had unknowingly passed along false information. And five of the highest ranking officials in the administration "were involved in my doing so: Rove, Libby, the vice President, the President's chief of staff, and the president himself."
Valerie Plame Wilson responds: [More...]
(18 comments, 1054 words in story) There's More :: Permalink :: Comments