Tag: Karl Rove
New York Magazine reports Roger Ailes has put out a memo: No bookings of Karl Rove or Dick Morris without permission.
Ailes's deputy, Fox News programming chief Bill Shine, has sent out orders mandating that producers must get permission before booking Rove or Morris....A Fox spokesperson confirmed the new booking rules for Rove and Morris, and explained that Shine's message was "the election's over."
Multiple sources told NY Mag that Rove's election night tantrum when Fox called the race for Obama made Ailes angry. That was one of the most bizarre episodes of punditing in recent memory -- and embarrassing for the network.
(35 comments) Permalink :: Comments
Texas has granted a divorce to Karl Rove and his wife Darby. They've been married 24 years. A friend of his blames the split partly on the "stress and strain" of the White House years.
Maybe he just thinks he'll sell more books as a single man.
Rove's 608-page memoir, "Courage and Consequence: My Life as a Conservative in the Fight," is due out from Simon & Schuster's Threshold Editions on March 9.
(108 comments) Permalink :: Comments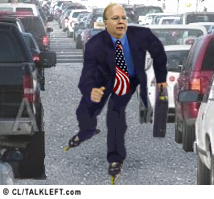 If anyone knows the paces of a q and a by prosecutors and/or a grand jury by now, it's Karl Rove, who with four such appearances under his belt, never got indicted in PlameGate.
Today's interview on the U.S. Attorneys' firing was probably a piece of cake for him. He and his very able lawyer, Bob Luskin, were seen laughing it up as they were about to enter the building.
I doubt after hours of being prepped by Luskin, there was any question Rove couldn't answer either ambiguously but truthfully or with a clever dodge. [More...]
(5 comments, 213 words in story) There's More :: Permalink :: Comments
Raw Story has an exclusive interview with Robert Luskin, lawyer for Karl Rove, about Rove's cooperation in the House Judiciary Committee's probe into the prosecution of former Alabama Governor Don Siegelman.
Rove will not rely on (1) a White House claim of immunity for senior advisors to the president, (2) executive privilege or (3) his personal privilege against self-incrimination. He will cooperate with the investigation.
Did Rove get immunity in exchange for his cooperation? Luskin won't answer that one.
Asked if he had a comment on Sen. Patrick Leahy's (D-VT) proposed "truth commission," in which Bush officials would be offered immunity in exchange for testimony, Luskin said, "No."
(9 comments) Permalink :: Comments
Murray Waas has a new article up on Talking Points Memo in which he reports that Karl Rove's attorney says Rove will cooperate with the the federal grand jury probe of the firings of nine U.S. attorneys.
Murray has more info on his own site.
Rove has been interviewed by investigators in the internal DOJ probe into the prosecution of former AL Governor Don Siegelman.
The criminal investigation into the firings is being led by Nora Dannehy, the Acting U.S. Attorney for Connecticut.
Luskin said that Rove "has not and will not assert any personal privileges." He also said that in regard to the earlier probe, Rove had not done so, but had rather only "followed the guidance of the White House."
Go read Murray for why he thinks Rove won't cooperate in the Judiciary Committee probe and why Obama won't invoke executive privilege.
(19 comments) Permalink :: Comments
Here we go again. House Judiciary Committee Chair John Conyers subpoenaed Karl Rove to testify about the U.S. Attorney firings and Don Siegelman case. Via Marcy, here's the subpoena (pdf).
The subpoena commanded Rove to appear on Feb. 2 for a deposition on the U.S. attorney firings and the prosecution of former Alabama Gov. Don Siegelman, a Democrat.

Former Attorney General Michael Mukasey named a special prosecutor in September to investigate whether former Attorney General Alberto Gonzales, other Bush administration officials or Republicans in Congress should face criminal charges in the firings of the U.S. attorneys.
Conyers is hoping having Obama in the White House may make a difference.
''Change has come to Washington, and I hope Karl Rove is ready for it. After two years of stonewalling, it's time for him to talk.''
(17 comments) Permalink :: Comments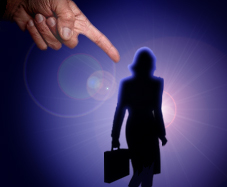 Valerie Plame and Joseph Wilson have just released this statement responding to Karl Rove's latest comments about PlameGate (no link, received by e-mail):
"In a December 7th interview discussing his upcoming tell-all book with Cox News, Karl Rove asserted that it was Richard Armitage, not he, who was responsible for the betrayal of CIA covert officer Valerie Plame Wilson. As usual, he shades the truth.
[More...]
(24 comments, 287 words in story) There's More :: Permalink :: Comments
Via the LA Times, Karl Rove has released his final electoral map predictions.
The final Rove & Co. electoral map (pdf)of the 2008 election cycle points to a 338-200 Barack Obama electoral vote victory over John McCain tomorrow.

All remaining toss-up states have been allocated to the candidate leading in them, with Florida (27 EV) going to Obama, and Indiana (11 EV), Missouri (11 EV), North Carolina (15 EV), and North Dakota (3 EV) going to McCain. The two candidates are in a dead heat in Missouri and North Carolina, but they go to McCain because the most recent polls conducted over this past weekend show him narrowly ahead. Florida, too, could end up in McCain's column since he's benefited from recent movement in the state.
Rove's predictions are only 1 EV different than Democratic strategist William Arnone's which I wrote about here.
It will be an early election night if Obama takes PA, FL and Ohio. Does anyone forsee any surprises? I think Obama has a decent shot at North Carolina and a chance at Indiana. I won't be surprised if he tops 350 electoral votes. But I'll gladly take 338 or 339.
(13 comments) Permalink :: Comments
Karl Rove did not appear today before the Congressional Committee that subpoenaed him to testify regarding its investigation into the politicization of the White House, including the Don Siegelman matter.
His lawyer, Robert Luskin, explains why here (pdf). While Rove didn't claim any personal privilege, Luskin notes the White House directed Rove not to appear. His letter includes a written letter from the White House dated yesterday and two memorandums from the Justice Department explaining why Rove, as a former close adviser to the President, cannot be compelled to answer questions about matters that arose during his tenure and relate to his official duties. Luskin says Rove is immune from compelled Congressional testimony.
More...
(43 comments, 449 words in story) There's More :: Permalink :: Comments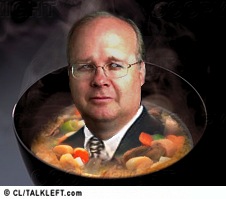 Dan Froomkin of the Washington Post has extensive comments and media reaction on the Karl Rove subpoena.
The House Judiciary Committee yesterday released documents and correspondence pertaining to Rove's subpoena. Here is the letter (pdf)from the Office of Professional Responsibility stating it has opened a probe into the Don Siegelman prosecution.
As promised yesterday, here is the 99 page appeal brief filed by Siegleman.
(11 comments) Permalink :: Comments