Subsections:
Legendary singer and performer Tina Turner died this week at age 83. If you haven't seen the movie "Tina", I highly recommend it. It's available on streaming services.
There are a million links to Tina singing Proud Mary. I love that song, but "You Better Be Good to Me" is the one that always gets me dancing. And of course, who can forget Tina in "The Acid Queen" role in rock opera Tommy. [More...]
(152 comments, 357 words in story) There's More :: Permalink :: Comments
Congrats to Gwyneth Paltrow for prevailing in her counterclaim against the retired optometrist who sued her for injuries he sustained in a run-in on a Utah ski mountain back in 2016. Gwyneth sought and received $1 dollar in damages. (The judge will decide whether she also recoups her legal fees).
I watched most of the trial on You Tube. Gwyneth's testimony was confident and credible. No theatrics at all. Perfectly styled with not too much makeup. I thought the lawyer cross-examining her was dreadful. From her oversized, ill-fitting powder blue suit , to her beginning so many questions with a comment about her own life (as if anyone cared, this wasn't about her, her parenting or her marriage) to her her repetitive use of the word "Fantastic" to reply to any "yes" answer given by Gwyneth (which reminded me of the contestants on the Bachelor and Bachelorette who describe every event as "awesome"), she just didn't have it together. [More...]
(3 comments, 697 words in story) There's More :: Permalink :: Comments
Chris Cuomo returns to our televisions every weeknight, at 8pm ET and again at 11 pm ET, on News Nation. Here's how to watch without cable.
I completely stopped watching cable news when his show went off the air. Taking his job away for defending his brother just seemed really unfair to me.
Who else has shows on News Nation? Legal analyst and now media scion Dan Abrams (who I suspect may own the channel, or a big chunk of it) and Ashley Banfield (whose reporting I have always liked since she was with MSNBC.)
I wish them all well and I intend to make time to watch.
Also on a media note, I'm sending good thoughts to Katie Couric, who recently announced she finished radiation treatment for breast cancer. (She's going to be fine).
(35 comments) Permalink :: Comments
(Not yet proofed for spelling and grammer, but I promised this post and here it is. I'll correct later tonight).
Last week, actor and musician Johnny Depp finally won his 6 year battle to clear his name of accusations that he physically abused his ex-wife Amber Heard during their relatively brief but very toxic marriage. You can watch the court deliver the verdict here.
Here is Johnny's post-verdict statement of gratitude, issued by his publicist as he remains in Europe touring with Jeff Beck at performances where he is treated by fans to standing ovations.
The jury gave Johnny a home run on all three statements he claimed were false, defaming and made with malice. For each statement, the jury had to answer 6 questions. [More...]
(35 comments, 2516 words in story) There's More :: Permalink :: Comments
James Corden announced this will be his final year on CBS' Late Late Show. It's hard to believe he has been hosting for 7 years. He says he always intended the show to be an adventure and a journey, but not a final destination. Also, he and his wife are homesick for England. [More...]

(2 comments, 198 words in story) There's More :: Permalink :: Comments
Actor Johnny Depp will be taking the witness stand in his defamation suit against his ex-wife Amber Heard in about 15 minutes. You can watch live for free here or here. They are on lunch now and replaying earlier testimony.
So far it seems to me the witnesses are saying Amber instigated and perpetrated the violence, but I'm not there. NPR has this description of the case so far.
Depp says, his own career was severely damaged by the essay. Days after Heard's op-ed was published, his complaint says, Disney announced it would remove Depp "from his leading role as Captain Jack Sparrow — a role that he created — in the multi-billion-dollar-earning Pirates of the Caribbean franchise."

Depp accused Heard of making false claims against him, motivated by malice. His complaint also says Heard is not a victim of abuse, but a perpetrator, accusing her of physically abusing him during their relationship."
Court TV has commentators during it, I'm not sure if anyone is just airing the proceeding by itself.
(10 comments) Permalink :: Comments
There have been a lot of news stories last week and this week about Bruce Willis who has developed aphasia. Aphasia usually happens after a stroke but can be caused by other things. Language and communication, which are controlled by the left side of the brain, are usually affected. Here is the New York Times explanation.
I was surprised that the Times didn't mention that many aphasic individuals, while they can't speak, can sing. (Singing is controlled by the right side of the brain).
In 2015, I wrote about aphasia and singing, describing a woman I represented in the 1970's. Following a brain aneurysm in her early 30's, she was a quadriplegic and she couldn't talk. It's one of my favorite client stories. I am reprinting it below:
(8 comments, 449 words in story) There's More :: Permalink :: Comments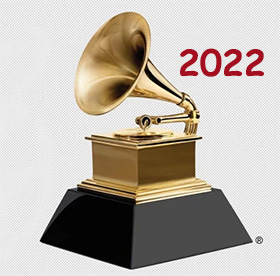 I'm more interested in the Grammys telecast tonight than I was in the Oscars. People already has 125 red carpet photos up. Variety has this list of (in their view) the best dressed of them.
I really don't get why they are being held in Las Vegas -- seems like an odd pairing. But I'm looking forward to watching BTS, who are all recovered from their bouts with COVID-19, which several of them were diagnosed with after their arrival last week in Las Vegas. Here they are on the Red Carpet: [More...]
(12 comments, 145 words in story) There's More :: Permalink :: Comments
Will Smith has responded to the Academy of Motion Picture Arts and Sciences' Board of Governors notice that it had launched an investigation into his slapping Chris Rock at the Oscars, by resigning from the Organization. His statement begins with:
I have directly responded to the Academy's disciplinary hearing notice, and I will fully accept any and all consequences for my conduct. My actions at the 94th Academy Awards presentation were shocking, painful, and inexcusable.
[More...]
(7 comments, 374 words in story) There's More :: Permalink :: Comments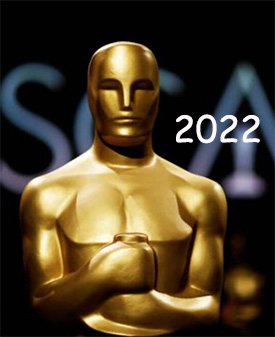 The Academy Awards are live on ABC TV.
I just tuned in to hear the moving acceptance speech of Troy Kostur in CODA.
(41 comments) Permalink :: Comments
Ronnie Spector has died after a brief bout with cancer at age 78.
Ronnie Spector's influence was felt far and wide. Brian Wilson became obsessed with "Be My Baby" and Billy Joel wrote "Say Goodbye to Hollywood" in Spector's honor. Amy Winehouse frequently cited Spector as an idol.

Martin Scorsese used "Be My Baby" to open his 1973 film "Mean Streets" and the song appears in the title sequence of "Dirty Dancing" and the closing credits of "Baby Mama." It also appeared on TV in "Moonlighting" and "The Wonder Years."

When the Ronettes were inducted in the Rock and Roll Hall of Fame, Keith Richards of The Rolling Stones remembered opening for the trio in England in the mid-1960s. "They could sing all their way right through a wall of sound," Richards said. "They didn't need anything. They touched my heart right there and then and they touch it still."
[More...]
(4 comments, 327 words in story) There's More :: Permalink :: Comments
CNN is featuring a concert with James Taylor and Carole King. It's not only a great performance but for an hour I tuned out everything else going on in the world. If you can, catch the re-run. [More....]
(173 comments, 392 words in story) There's More :: Permalink :: Comments