Tag: torture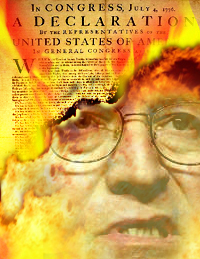 The New York Times has joined the call for a criminal investigation and prosecution of those responsible for the Bush Administration's torture policy.
[A]ny credible investigation should include former Vice President Dick Cheney; Mr. Cheney's chief of staff, David Addington; the former C.I.A. director George Tenet; and John Yoo and Jay Bybee, the Office of Legal Counsel lawyers who drafted what became known as the torture memos. There are many more names that could be considered, including Jose Rodriguez Jr., the C.I.A. official who ordered the destruction of the videotapes; the psychologists who devised the torture regimen; and the C.I.A. employees who carried out that regimen.
The ACLU and Human Rights Watch have sent a letter to Eric Holder asking him to appoint a special prosecutor. [More...]
(5 comments, 253 words in story) There's More :: Permalink :: Comments
Former President GW Bush was interviewed on CNN about the Torture Report. He said:
Whatever the report says, if it diminishes their contributions to our country, it's way off base..... The CIA are patriots and ...."really good people and we're lucky as a nation to have them.
We're luckier not to have GW Bush in charge anymore.
Update: Memo to GW Bush: It's not cool to defend those who commit rape and forced sodomy. "Good people" don't threaten to rape or cut the throat of another person's mother. These "good" CIA officers have also put our military at risk to have the same done to them. As Afghan President Ashrafn Ghani correctly observed, "When a person is tortured in an inhumane way, the reaction will be inhumane."
(50 comments) Permalink :: Comments
The U.S. is preparing for security risks with tomorrow's long-waited release of the summary of the Senate's Torture Report, a history of the Bush Administration and CIA's "Rendition, Detention and Interrogation" program. The Obama Administration is backing the release of the report. Thousands of U.S. marines around the world have been put on alert in anticipation of reaction to the details in the reports. What's being released is the 450 or so page summary of the 6,000 page report. (Background here.)
Reuters has a preview.Here are the previously published findings. The report concluded: [More...]
(27 comments, 156 words in story) There's More :: Permalink :: Comments
Get ready for a heavily redacted CIA torture report. McClatchy reports they even took out synonyms.
"No covert CIA personnel or foreign countries are named in the report," he said. "Only pseudonyms were used, precisely to protect this kind of information. Those pseudonyms were redacted (by the administration)."

..."Redactions are supposed to remove names or anything that could compromise sources and methods, not to undermine the source material so that it is impossible to understand..."
Sen. Feinstein now says the report will be delayed "until further notice" while they work this out.
(74 comments) Permalink :: Comments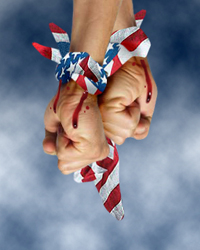 The House Intelligence Committee's 6,300 page report remains classified, but the Washington Post has details.
1. The CIA lied to Congress
2. More "enhanced interrogation techniques" were used than previously disclosed
3. The torture techniques did not result in valuable information
Via NY Magazine:
One previously undisclosed technique involved the the CIA dunking detainees in tubs of ice water in a method similar to waterboarding. Khalid Sheik Mohammed's nephew, Ali Abdul Aziz Ali [aka Ammar al-Baluchi] was subjected to it at a CIA black site near Kabul in 2003. According to the Post, "CIA interrogators forcibly kept his head under the water while he struggled to breathe and beat him repeatedly, hitting him with a truncheon-like object and smashing his head against a wall, officials said." He is still in Guantanamo Bay.
[More...]
(56 comments, 315 words in story) There's More :: Permalink :: Comments
Andrew Cohen at the Atlantic writes about Bush Administration torture memo author, now federal judge Jay Bybee's latest decision justifying torture.
[Bybee]came to conclude as a matter of law that a man shacked at his wrists and shackled by his ankles to his bed, without a mattress, in a cell lit continuously for seven days, who was forced to eat his food like a dog because of his shackles, did not have a constitutional right to present the evidence of this confinement to a jury.
The opinion is here. It's about an inmate in California placed on a "contraband watch." The sickening policy is described in the opinion as: [More....]
(19 comments, 662 words in story) There's More :: Permalink :: Comments
Three former detainees at Guantanamo and/or Afghan detention facilities, and one current Guantanamo detainee got a Canadian justice of the peace to file their lawsuit against George Bush alleging torture. A hearing date has been set for Jan. 12. The Complaint, called a Private Prosecution, and supporting sworn documents are here. The factual and legal basis for prosecuting Bush under the Canadian Criminal Code and Convention Against Torture begins on page 20.
The detainees are: Hassan bin Attash, Sami el-Hajj, Muhammed Khan Tumani and Murat Kurnaz:
[E]ach endured years of inhumane treatment including beatings, chaining to cell walls, being hung from walls or ceilings while handcuffed, lack of access to toilets, sleep, food and water-deprivation, exposure to extreme temperatures, sensory overload and deprivation, and other horrific and illegal treatment while in U.S. custody at military bases in Afghanistan and/or at the detention facility at Guantánamo Bay.
More...
(7 comments, 250 words in story) There's More :: Permalink :: Comments
Via the Center for Constitutional Rights: The full panel of Judges of the Audencia Nacional (Spain's High Court) rejected a Spanish prosecutor's effort to stop an investigation into the role of US officials for torture on Guantanamo.
This is a monumental decision that will enable a Spanish judge to continue a case on the "authorized and systematic plan of torture and ill treatment" by U.S. officials at Guantanamo. Geoffrey Miller, the former commanding officer at Guantánamo, has already been implicated, and the case will surely move up the chain of command. Since the U.S. government has not only failed to investigate the illegal actions of its own officials and, according to diplomatic cables released by WikiLeaks, also sought to interfere in the Spanish judicial process and stop the case from proceeding, this will be the first real investigation of the U.S. torture program. This is a victory for accountability and a blow against impunity. The Center for Constitutional Rights applauds the Spanish courts for not bowing to political pressure and for undertaking what may be the most important investigation in decades.
CCR's page on the Spanish lawsuits is here.
(11 comments) Permalink :: Comments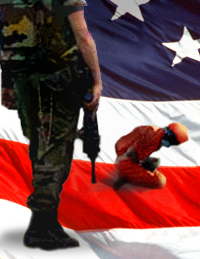 U.S. District Court Judge Lewis Kaplan, presiding over the case of former Guantanamo detainee, Ahmed Khalfan Ghailani, ruled today that Hussein Abebe, a key government witness, may not take the stand because he was identified as a result of statements Ghailani made during secret CIA interrogation using harsh interrogation techniques, alleged to be torture. The Government, to avoid litigating the legality of the CIA's action, previously assured the judge information obtained during the interrogation would not be used at trial. Jury selection has been postoned until next week to give the Government time to regroup or appeal.
"The court has not reached this conclusion lightly," Kaplan wrote. "It is acutely aware of the perilous nature of the world in which we live. But the Constitution is the rock upon which our nation rests. We must follow it not when it is convenient, but when fear and danger beckon in a different direction."
Ghailani is charged in federal court with the 1998 Africa embassy bombings. He was captured in 2004, transferred to a CIA secret prison overseas, where he allegedly was tortured. He was then transferred to Guantanamo, where he stayed for almost three years. In 2009, he was charged in federal court in New York and transferred.
(3 comments, 545 words in story) There's More :: Permalink :: Comments
Former Chicago police Commander Jon Bruge has been convicted of perjury and obstruction of justice for lying about torturing suspects in jail.
A retired Chicago police commander suspected of using electric shocks, suffocation and mock executions to force suspects to confess was found guilty on Monday of lying about the brutality.

....Five of the dozens of African-American inmates who alleged they were tortured by Burge or his men testified they were subjected to being "bagged" with plastic typewriter covers placed over their faces, had guns stuck in their mouths, were held against hot radiators, or were given painful shocks from a homemade device.
The torture occurred so long ago that he wasn't tried for it. Still, he faces up to 45 years in prison. More details here. Our coverage of Bruge's indictment and the torture allegations is here, here and here.
(4 comments) Permalink :: Comments
Three of the most senior Court of Appeal judges in England and Wales on Wednesday authorized the public release of documents concerning the secret rendition and alleged torture of Binyam Mohamed. The ACLU has the details.
While in detention, Mohamed was subjected to physical and psychological abuse by his captors. Upon his release, Mohamed sought documents from the British government that would confirm that U.K. officials were aware of and complicit in his abuse by U.S. forces. Today's ruling orders the disclosure of seven previously suppressed paragraphs from an earlier court ruling that summarize British government documents related to Mohamed's detention and torture while under the control of U.S. authorities.
The CIA had provided the documents to MI5. Ben LaBolt, a spokesman for President Barack Obama, criticized the ruling, saying:
"We're deeply disappointed with the court's judgment because we shared this information in confidence and with certain expectations.
[More...]
(6 comments, 2542 words in story) There's More :: Permalink :: Comments
The Justice Department's Office of Professional Responsibility report on whether the authors of the Bush era torture memos violated professional ethical standards is going to reverse course and absolve John Yoo and Jay Bybee of wrongdoing. Now, it will say they simply exercised poor judgment.
Newsweek broke the story. How the change came about: [More...]
(35 comments, 326 words in story) There's More :: Permalink :: Comments