Tag: CIA
The U.S. is preparing for security risks with tomorrow's long-waited release of the summary of the Senate's Torture Report, a history of the Bush Administration and CIA's "Rendition, Detention and Interrogation" program. The Obama Administration is backing the release of the report. Thousands of U.S. marines around the world have been put on alert in anticipation of reaction to the details in the reports. What's being released is the 450 or so page summary of the 6,000 page report. (Background here.)
Reuters has a preview.Here are the previously published findings. The report concluded: [More...]
(27 comments, 156 words in story) There's More :: Permalink :: Comments
Get ready for a heavily redacted CIA torture report. McClatchy reports they even took out synonyms.
"No covert CIA personnel or foreign countries are named in the report," he said. "Only pseudonyms were used, precisely to protect this kind of information. Those pseudonyms were redacted (by the administration)."

..."Redactions are supposed to remove names or anything that could compromise sources and methods, not to undermine the source material so that it is impossible to understand..."
Sen. Feinstein now says the report will be delayed "until further notice" while they work this out.
(74 comments) Permalink :: Comments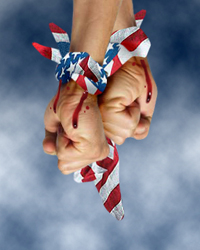 The House Intelligence Committee's 6,300 page report remains classified, but the Washington Post has details.
1. The CIA lied to Congress
2. More "enhanced interrogation techniques" were used than previously disclosed
3. The torture techniques did not result in valuable information
Via NY Magazine:
One previously undisclosed technique involved the the CIA dunking detainees in tubs of ice water in a method similar to waterboarding. Khalid Sheik Mohammed's nephew, Ali Abdul Aziz Ali [aka Ammar al-Baluchi] was subjected to it at a CIA black site near Kabul in 2003. According to the Post, "CIA interrogators forcibly kept his head under the water while he struggled to breathe and beat him repeatedly, hitting him with a truncheon-like object and smashing his head against a wall, officials said." He is still in Guantanamo Bay.
[More...]
(56 comments, 315 words in story) There's More :: Permalink :: Comments
The highest court in Italy has reversed a lower court's decision to acquit three CIA agents for their conduct in a 2003 extraordinary rendition case. This brings the number of Americans convicted for participating in the CIA's torture program to 26. The court also increased the sentences of some of those convicted earlier, from 5 to 7 years.
Among those sentenced: Former Rome CIA Station Chief Jeff Castelli who received a sentence of 7 years. The former CIA Station Chief in Milan, Robert Lady, had his sentence increased to 9 years, which makes him eligible for extradition. [More...]
(4 comments, 215 words in story) There's More :: Permalink :: Comments
CIA Director David Petraeus has resigned after the FBI (apparently inadvertently) discovered he is engaged in an extra-marital affair. From his resignation letter:
"After being married for over 37 years, I showed extremely poor judgment by engaging in an extramarital affair," Mr. Petraeus said in his statement, expressing regret for his abrupt departure. "Such behavior is unacceptable, both as a husband and as the leader of an organization such as ours. This afternoon, the president graciously accepted my resignation."
Why does an extra-marital affair compromise his position as CIA Director?
By acknowledging an extramarital affair, Mr. Petraeus, 60, was confronting a sensitive issue for a spy chief. Intelligence agencies are often concerned about the possibility that agents who engage in such behavior could be blackmailed for information.
Doesn't sound like much of a reason to me. Is this really about his affair? [More...]
(83 comments, 289 words in story) There's More :: Permalink :: Comments
Via the Washington Post, there are now more agents in the CIA's counter-terrorism division than there are core members of al-Qaeda around the world (about 2400.). Not only that, the CIA's mission has changed since 9/11.
In the decade since the Sept. 11, 2011, attacks, the agency has undergone a fundamental transformation. Although the CIA continues to gather intelligence and furnish analysis on a vast array of subjects, its focus and resources are increasingly centered on the cold counterterrorism objective of finding targets to capture or kill.
Even analysts are now being used to track targets for capture and kill operations: [More...]
(11 comments, 367 words in story) There's More :: Permalink :: Comments
A lawsuit between two private contracting companies that transported detainees between the U.S., Guantanamo and secret black-hole overseas prisons has revealed major new details about the Government's secret rendition program under George W. Bush and Dick Cheney.
The company is DynCorp, now known as Dyncorp Internatiobal.[More...]
(5 comments, 530 words in story) There's More :: Permalink :: Comments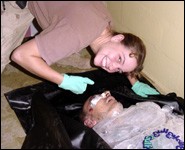 Time Magazine reports a federal grand jury is investigating the 2003 torture and killing of Manadel al-Jamadi at Abu Ghraib as a potential war crime. Years ago, navy seals were charged over the death. At least one went to trial and was found not guilty.
TIME has obtained a copy of a subpoena signed by Durham that points to his grand jury's broader mandate, which could involve charging additional CIA officers and contract employees in other cases. The subpoena says "the grand jury is conducting an investigation of possible violations of federal criminal laws involving War Crimes (18 USC/2441), Torture (18 USC 243OA) and related federal offenses." [More...]
(4 comments, 309 words in story) There's More :: Permalink :: Comments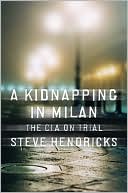 In the mail this week: Steve Hendrick's "A Kidnapping in Milan: The CIA on Trial". It's detective vs. spy. From the inside cover:
A Kidnapping in Milan is at once a detective story, a history of the terrorist menace and an indictment of the belief that man's savagery against man can be stilled with more savagery yet.
The story focuses on the CIA's 2003 kidnapping of Muslim cleric, Abu Omar on the streets of Milan and his extraordinary rendition (via Ghost Air) to Egypt where he was tortured. Italian authorities, led by Magistrate Armando Spaturo, launched an investigation that exposed the embarrassing details of the covert CIA operation and indicted 26 CIA agents on charges of kidnapping. 23 were convicted and sentenced in abstentia.
Scott Horton at Harper's has an interesting interview with Hendricks about the book, which promises to be a great read.
(2 comments) Permalink :: Comments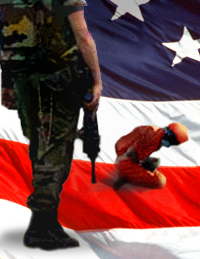 U.S. District Court Judge Lewis Kaplan, presiding over the case of former Guantanamo detainee, Ahmed Khalfan Ghailani, ruled today that Hussein Abebe, a key government witness, may not take the stand because he was identified as a result of statements Ghailani made during secret CIA interrogation using harsh interrogation techniques, alleged to be torture. The Government, to avoid litigating the legality of the CIA's action, previously assured the judge information obtained during the interrogation would not be used at trial. Jury selection has been postoned until next week to give the Government time to regroup or appeal.
"The court has not reached this conclusion lightly," Kaplan wrote. "It is acutely aware of the perilous nature of the world in which we live. But the Constitution is the rock upon which our nation rests. We must follow it not when it is convenient, but when fear and danger beckon in a different direction."
Ghailani is charged in federal court with the 1998 Africa embassy bombings. He was captured in 2004, transferred to a CIA secret prison overseas, where he allegedly was tortured. He was then transferred to Guantanamo, where he stayed for almost three years. In 2009, he was charged in federal court in New York and transferred.
(3 comments, 545 words in story) There's More :: Permalink :: Comments