Tag: Sinaloa
The Mexican army has arrested "El Mayito Gordo", aka Ismael Zambada-Imperial, son of Sinaloa co-leader Ismael Zambada-Garcia.
This is the third son of Zambada-Garcia to be arrested. Serafin Zambada-Ortiz, was arrested in Arizona in November 2013, and charged in San Diego. He recently pleaded guilty. Jesus Vicente Zambada-Niebla was charged and pleaded guilty in Chicago. Both are awaiting sentencing.
Zambada-Garcia's brother, Jesus Reynaldo Zambada Garcia, was arrested in 2008 and ultimately pleaded guilty in the District of Colombia. (He was also charged in the Eastern District of New York and proceedings were transferred to D.C. for his guilty plea.) His son was also arrested but later died while at a safe house, presumably a suicide.
El Mayito Gordo's Twitter account, dormant since July, is here.
Some things I missed while focusing on ISIS the past few weeks: DOJ filed a huge Superseding Indictment against El Chapo (Joaquin Guzman Loera) and Ismael Zambada Garcia in a 2009 case in the Eastern District of New York. You can read it here. The two Sinaloa chiefs are now charged more than 20 murders of police officials and members of the Carillo Fuentes, Arellano-Felix and Zetas cartels; more than 170 drug counts ranging from 2003 to 2014, involving 465,000 kilograms of Cocaine, importation, drug offenses involving pot, heroin and meth, money laundering, use of firearms during the crimes and attempted murder. The Government is seeking to forfeit $14 billion in profits.
Why is the Government loading up on El Chapo, who remains in custody in Mexico and is unlikely to be extradited anytime soon? Or Zambada-Garcia who also has other pending indictments, in Illinois and the District of Colombia? It's not seeking the death penalty(Mexico won't extradite anyone where the death penalty is on the table and the last page of the indictment says no death penalty is sought). [More...]
(4 comments, 1178 words in story) There's More :: Permalink :: Comments
Yesterday the LA Times reported the state of Sinaloa in Mexico passed a law prohibiting journalists from reporting crime details not obtained from official state sources. Under the new law, scheduled to take effect in October, journalists would not be allowed to tour crime scenes, or take photos or record video and audio of them.
The outcry by journalists was immediate and justifiable. Today Sinaloa legislators announced they intend to repeal the law in a special session to be held August 21. They say they didn't read the bill closely enough and that they agree it is likely to impermissibly infringe on the ability of the media to do its job. According to the head of the Sinaloa legislature's political coordination committee (Diputación Permanente): [More...]
(506 words in story) There's More :: Permalink :: Comments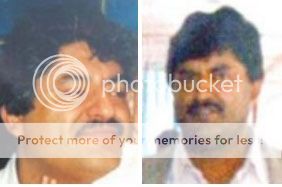 Juan José Esparraoza Moreno,"El Azul", the veteran narco-trafficker and co-leader of the Sinaloa cartel along with Joaquin "El Chapo" Guzman and Ismael Zambada-Garcia, has reportedly died of a heart attack while convalescing from an accident he had about two weeks ago in which his vertebrae was injured. He was 65.
"El Azul" spent 40 years in the drug business, first with the Guadalajara cartel, then the Juarez cartel (where at one point he was second to Amado Carrillo Fuentes,aka Senor de los Cielos) before teaming up with El Chapo Guzman and Ismael Zambada-Garcia as leaders of the Sinaloa Federation. [More...]
(2 comments, 407 words in story) There's More :: Permalink :: Comments
The Government today released the plea agreement of Jesus Vicente Zambada-Niebla, son of Sinaloa cartel leader Ismael Zambada-Garcia, in his Illinois case. The agreement was signed a year ago. The press release is here.
The plea agreement is here. He's cooperating, so what would otherwise be a life sentence will be less than that. He's also agreeing to a forfeiture of more than $1 billion.
His guidelines are so high -- offense level 51 (the sentencing table only goes up to level 43) -- that even with a Criminal History Category of I (meaning no significant priors), his guidelines are life in prison (not even 30 to life, or any range at all - just life.)
Since he's been cooperating and will continue to cooperate as requested, the Government anticipates moving for a reduction to a lesser sentence. It also sounds like he's in or will be in the witness protection program, since the agreement says the Government will recommend he and his family be allowed to stay in the U.S. at the end of his sentence. [More...]
(1312 words in story) There's More :: Permalink :: Comments
On Feb. 26, Alfredo Vasquez-Hernandez announced in court he would plead guilty without a plea agreement in the Chicago case in which Joaquin "El Chapo" Guzman and Jesus Vicente Zambada-Garcia are co-defendants. In court yesterday, his lawyer announced he had changed his mind and wants to go to trial in May after all.
Why? A local ABC News affiliate reporter named Chuck Goudie had erroneously reported on TV that Vasquez-Hernandez had turned against Chapo. The inmates at the jail saw it and word spread to Mexico, where VH's wife and children live. Vasquez Herandez would rather go to trial than potentially put their lives in jeopardy.
Assistant U.S. Attorney Thomas Shakeshaft called Goudie's error, "an unfortunate piece of journalism."
[More...]
(3 comments, 686 words in story) There's More :: Permalink :: Comments