ACLU Obtains Key CIA Torture Memos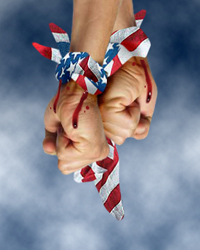 The ACLU announced today it has obtained three key memos concerning the CIA's abusive interrogation techniques. You can view them here.
Among other things, they establish that the CIA was told to document the use of enhanced interrogation techniques, including who was present. The first memo shows waterboarding was an approved technique.
One of the documents obtained by the ACLU today is a redacted version of a previously undisclosed Justice Department Office of Legal Counsel (OLC) opinion from August 2002 that authorizes the CIA to use specific interrogation methods, including waterboarding.
[More...]