Late Night Open Thread: R.I.P. Yves Saint Laurent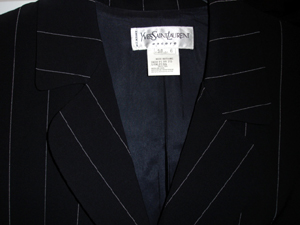 Yves Saint Laurent has died at 71. He is credited with, among other things, introducing the pantsuit to American women. Above is one of his jackets I loved to wear.
Since Geraldo was on tv tonight saying Hillary got "screwed" yesterday by the DNC, that she has won the popular vote and is the better candidate, I thought I'd share this photo of Geraldo and me from 1998 in which I'm wearing the pictured YSL jacket.
R.I.P. Mr. Saint Laurent. I really did love your clothes. This is a late night open thead, but see the caveat below [More...]: