Who Voted for Hillary in Florida?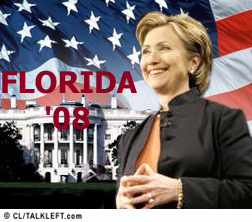 Florida by the numbers (from her campaign):
Hillary will end up with more votes than John McCain.
She won women, men, and just about every age category. She won the youth vote.
She won 6 in 10 Latinos and nearly 3 in 10 African American voters.
More than 1.5 million Democrats voted today, more than twice the number of voters in the 2004 primary.
Among those who decided on Election Day, a plurality of those chose Hillary.