Fitz Includes Cheney's Handwritten Notes on Wilson's Op-Ed in Court Filing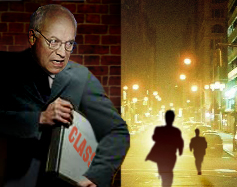 Is Dick Cheney the next "Official A"?
Late Friday, Patrick Fitzgerald filed a new pleading in the Scooter Libby case. Empty Wheel at Next Hurrah posts the pleading and analyzes the contents, including this exhibit, a copy of Joseph Wilson's July 6, 2003 New York Times op-ed with Cheney's handwritten notations.
In the notations, Cheney writes,
Have they done this sort of thing before? Send an Amb to answer a question? Do we ordinarily send people out pro bono to work for us? Or did his wife send him on a junket?