Yom Kippur and Open Thread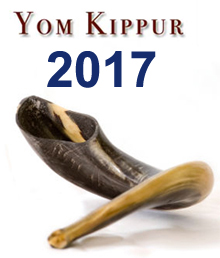 It's almost sundown which means Yom Kippur will begin. Yom Kippur, the day of atonement, is the holiest day of the year for Jews. From sundown to sundown tomorrow, there is no work and no food.
Here is a link to the services live-stream from the Reform congregation at the 92nd St Y in Manhattan.
For those not observing, here's a new open thread, all topics welcome.