Amnesty Int'l: "Alarming Rise" in Global Executions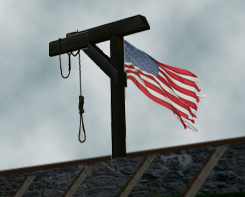 Amnesty International has released a report on global executions for 2015. More people were executed than in any year in the past 25 years.
89 % were killed by three countries, Iran, Pakistan and Saudi Arabia. (China's exact numbers are unknown, but they are known to be very high.)
The U.S. ranks 5th in the number of people executed in 2015.
The top five executioners in the world in 2015 were China, Iran, Pakistan, Saudi Arabia and the USA – in that order.
[More...]