Jury Selected for Abu Hamza Trial in New York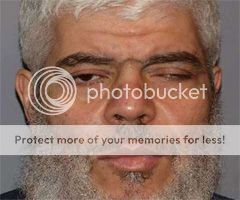 Jury selection began this morning in the trial of Mustafa Kamel Mustafa, aka Abu Hamza al-Masri.
The 55-year-old Mustafa also will face a life sentence if he is convicted of conspiring to support al-Qaida by trying in 1999 to set up a terrorist training camp in Bly, Ore., by arranging for others to attend an al-Qaida training camp in Afghanistan and by ensuring there was satellite phone service for hostage-takers in Yemen in 1998 who abducted two American tourists and 14 others. Four hostages were killed.
Jurors were questioned about Abu Hamza's physical appearance. He has no hands and only one eye: [More....]