McClellan to Testify in Valerie Plame Leaks Probe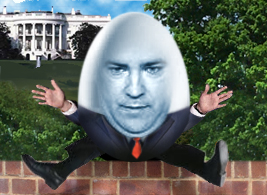 Former White House Press Secretary Scott McClellan has agreed to testify before the House Judiciary Committee on June 20th about the leak of Valerie Plame's identity.
He will be asked about Dick Cheney's role.
President Bush's former spokesman, Scott McClellan, will testify before a House committee next week about whether Vice President Dick Cheney ordered him to make misleading public statements about the leaking of CIA agent Valerie Plame's identity.

In his new book, "What Happened: Inside the Bush White House and Washington's Culture of Deception," McClellan said he was misled by others, possibly including Cheney, about the role of I. Lewis "Scooter" Libby in the leak. McClellan has said publicly that Bush and Cheney "directed me to go out there and exonerate Scooter Libby."
McClellan is represented by Michael Tigar and his wife, Jane Tigar. Doesn't get much better than that. (Update: Jason Leopold has more on McClellan at the Public Record.)