CNN : Obama Wins North Carolina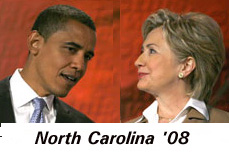 CNN calls North Carolina for Obama as soon as the polls closed. I'm still following Indiana, as i think that's the more important state for Hillary Clinton, but I'll post results here. You can keep each other updated in comments.
BTD will do a separate thread with new exit poll data from N.C.