ACLU Obtains More Documents Evidencing Torture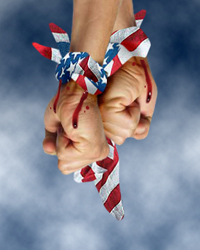 President Bush says the U.S. does not engage in torture. The ACLU has new evidence from documents obtained under the Freedom of Information Act that it does.
These documents provide further evidence that the torture of prisoners in U.S. custody abroad was not aberrational, but was widespread and systemic," said Amrit Singh, a staff attorney with the ACLU. "They only underscore the need for an independent investigation into high-level responsibility for prisoner abuse."
The newly obtained documents are available here.