OPR Opens Investigation Into 2002 DOJ Torture Memo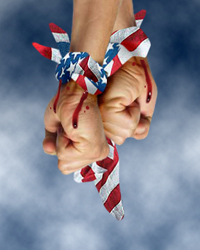 The Office of Professional Responsibility, which is the branch of the Justice Department that investigates alleged misconduct, announced today that it has opened an investigation into the circumstances surrounding the infamous August, 2002 "torture memorandum" that opined interrogation techniques such as waterboarding were not torture.
Among other issues, we are examining whether the legal advice contained in those memoranda was consistent with the professional standards that apply to Department of Justice attorneys," Jarrett wrote.
More...