Castro Steps Down as Cuba's President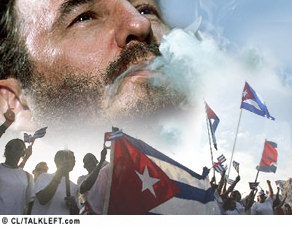 Citing health reasons, Fidel Castro has resigned as President of Cuba. An election is expected within days.
His letter was published overnight in a Cuban newspaper.
"I will not aspire to, nor will I accept the position of president of the council of state and commander in chief," Castro wrote. "I wish only to fight as a soldier of ideas. ... Perhaps my voice will be heard."

....My wishes have always been to discharge my duties to my last breath," he said. "That's all I can offer."
More...