Sopranos Final Season: Episode 84, "The Second Coming"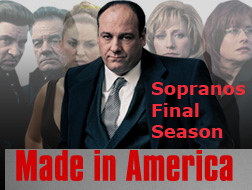 Episode 84 is tonight: "The Second Coming."
This week, Phil turns down Tony's offer of compromise and A.J. despairs about the world and his future. Meanwhile, Tony takes offense over an affront to Meadow.
I thought last week was the best episode of the season, and a total surprise. It's winding down rapidly.