Where's Karl Rove?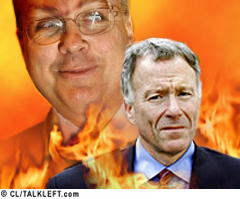 Dan Froomkin in the Washington Post brings us up to speed on Karl Rove, whom he aptly notes, was up to his ears in PlameGate, but unlike Scooter Libby, talked his way out of getting indicted.
It turns out he's alive and well and plotting in his windowless West Wing office just how to spin Bush's greatest weakness into a great strength -- and in that way burnish his boss's legacy.
What's he pushing? The Bush Doctrine.
The Bush Doctrine...maintains that regimes that harbor terrorists are as culpable as the terrorists themselves and that the U.S. is entitled to take preventative military action to neutralize potential threats before they have materialized.
More....