Larry Craig Has Eight New Accusers, Denies All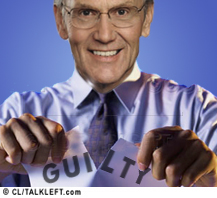 Bump and Update: Larry Craig denies the new allegations.
There are now a total of 8 accusers. (ABC News report here, but see McJoan's comment below.) Where's Larry Craig this week? Heading to Bali.
**** Original Post: 12/2/07
The Idaho Statesman has new allegations against Larry Craig.