ABA Calls for Moratorium on Death Penalty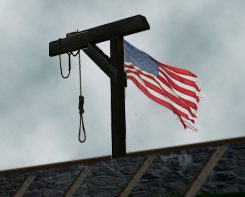 In a report released today, the American Bar Association is calling for a moratorium on executions in the U.S.
The ABA studied the death penalties in 8 states. It found:
Spotty collection and preservation of

DNA

evidence, which has been used to exonerate more than 200 inmates;
Misidentification by eyewitnesses;
False confessions from defendants; and
Persistent racial disparities that make death sentences more likely when victims are white.
It's conclusion:
"After carefully studying the way states across the spectrum handle executions, it has become crystal clear that the process is deeply flawed," said Stephen F. Hanlon, chairman of the ABA Death Penalty Moratorium Implementation Project. "The death penalty system is rife with irregularity."
I'll update with a link to the report when it's available.