Judge Rejects Libby's Use of Memory Expert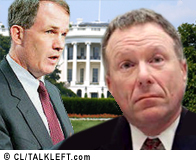 In a 31 page opinion I have uploaded here (pdf), the Judge in the Scooter Libby trial today denied Libby's request to use a memory expert at trial. [Background here.]
I'm still digesting the opinion, but the shorter version seems to be:
The studies relied on by Libby mostly pertain to eye-witness identification and don't fit the facts of his case.
The 13 points of memory principles Libby expert Robert Bjork would testify to are unlikely to assist the jury because the jurors could figure most of them out.
Libby has not shown that the traditional method of cross-examining the Government's witnesses would not be sufficiently effective.
I wonder whether the Judge has not just handed Libby his first legitimate issue for appeal. I see definite corollaries between the memory principles that affect eyewitnesses and other fact witnesses. It would have been safer for the Government if the Judge had allowed the testimony.