A Child of Jihad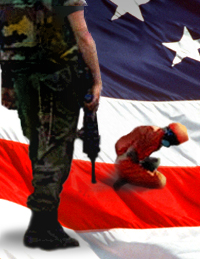 Via Crooks and Liars, Rolling Stone has a very long feature article on Omar Khadr, who as I wrote here, here and here, comes from a long line of al Qaeda fighters and has been imprisoned at Guantanamo since he was 15.
As Jeanne of Body and Soul wrote a few years ago:
The problem is, Omar Khadr is as much a victim of these people as a member of the family. He's eighteen years old. When he was captured in Afghanistan, he was fifteen -- a child turned into a soldier by parents from hell. And our government's response to this victim of child abuse was to abuse him further.