Will Anything Keep Trump Up at Night? Trump-Related Open Thread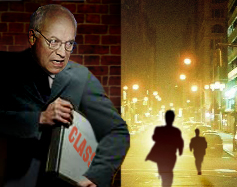 I don't think the Mar-a-Lago search and Trump's withholding of classified documents is Trump's biggest nightmare. I think Georgia's investigation into election fraud is what should keep him up at night.
Has Dick Cheney weighed in on Trump and the classified documents since his daughter lost the primary? (The graphic is from a post about AUSA Patrick Fitzgerald alleging in a pleading in the Scooter Libby case that Cheney, acting with the approval of former President Bush, had authorized Libby to disclose portions of the classified National Intelligence Estimate on Iraq to rebut some of the claims made by Valerie Plame's husband, Joseph Wilson. The government subpoenaed documents from Cheney and included in the response was a copy of Wilson's infamous Op-Ed with Cheney's handwritten notes asking if they had sent Wilson on a junket).
The Wall Street Journal has an "explainer" (free link through my subscription, courtesy of WSJ) on the different categories of classified documents. The Mar-a-Lago Affidavit is here. [More.]