Happy Rosh Hashanah and Open Thread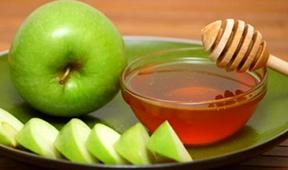 Today is the beginning of the High Holy Days for those of the Jewish faith. The ten day period begins tonight at sundown with Rosh Hashanah (the new year), and ends in 10 days with Yom Kippur (day of atonement).
The customary greeting is "L'Shanah tovah." ("May you have a good year.") But, there are some others:
On Rosh Hashanah it is written… On Yom Kippur it is sealed. May it be written and may it be sealed that you have a new year that brings fulfillment and happiness, peace and prosperity – all of life's very best things. Have a Happy, Healthy New Year!
Literally, the words Rosh Hashanah mean "the head of the year." [more...]