OJ Simpson Granted Parole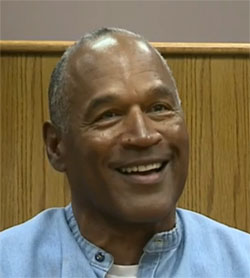 Update: the vote was unanimous for parole among the four board/commission members. Each spoke individually. They said their vote was fair and consistent.
Update: Looks like OJ will get parole. They have a Florida parole officer explaining the procedures for transfer from Nevada to Florida.
OJ told his version of the robbery he was convicted of during the hearing. It's live on CNN and other channels now.
My view: OJ should get and will get parole. [More...]