AG Sessions Most Un-Excellent Day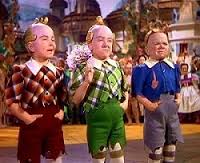 Like a punching bag, Attorney General Jeff Sessions took hit after hit yesterday, ultimately holding a press conference to announce he would recuse himself from any FBI investigation into Russia's alleged attempts to influence the election. Several Democrats are not satisfied with that. Here's who is calling for AG Jeff Sessions to resign:
The ACLU is calling for a perjury investigation.
Last night, Sessions seemed to change his tune a bit. [More...]