Election Day Across America: A Day of Firsts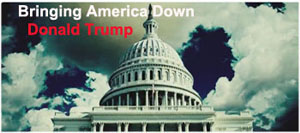 Democrats won from coast to coast yesterday.
In addition to Dems taking both Governor races in New Jersey and Virginia, it was a day of firsts: The first transgender legislator in Virgina.
The first Sikh Mayor in Hoboken, NJ. And Charlote, NC elects its first African-American Mayor.
This does not bode well for Donald Trump. Aside from the election results, which are impossible to disassociate from unhappiness with his occupancy of the oval office, there's this: [More...]