Missouri Gov. Declares State Emergency in Ferguson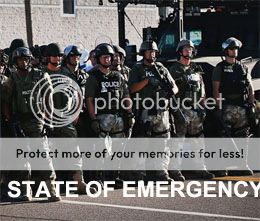 The Governor of Missouri has declared a state of emergency in Ferguson. A curfew is in effect until further notice.
The police brought this on themselves. They have bungled every opportunity to resolve public frustration. They are a walking public relations disaster, choosing the wrong path at every turn.
Today, the Justice Department said they asked the police not to release the security camera video from the alleged theft at Ferguson's Wine and Market. [More...]