CBS Poll: 75% Say War in Iraq Wasn't Worth the Cost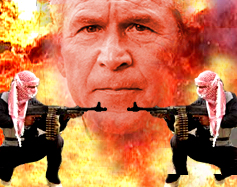 A new CBS poll finds 75% percent of Americans do not think the Iraq War was worth the cost in lives and money. This is 8% more than in 2011 when the U.S. withdrew from Iraq, and 30% higher than in August 2003.
Republicans, Democrats and independents alike view the Iraq war as not worth the costs.
A whopping 77% oppose sending troops back in now.