Dick Cheney Defends NSA Surveillance...Again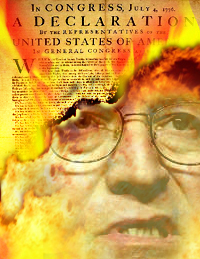 Dick Cheney came out of the woodwork today to defend warrantless NSA surveillance.
The former No. 2 in the Bush administration defended the NSA's ability to monitor phone and email data, and labeled as a "traitor" the analyst who has admitted to having leaked details about the classified program.
He's concerned Edward Snowden will become a Chinese spy. Same old Cheney. Defending our rights under the Constitution was never his strong suit.