Guantanamo Inmate Describes Force-Feeding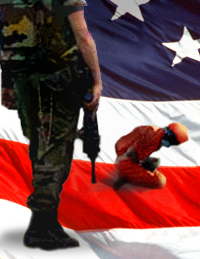 Yemeni detainee Samir Naji al Hasan Moqbel is one of the many prisoners at Guantanammo on a hunger strike. He has been held for 11 years, never been charged with a crime, and cleared for release.
He tells his story in an op-ed in the New York Times, Guantanamo is Killing me. It's very disturbing to read. You wouldn't do a dog this way.
Shame on us. The U.S. needs to send these men home.