Maryland Bans the Death Penalty, Colorado Could be Next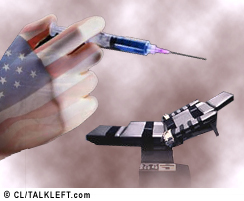 Maryland has become the 18th state to ban the death penalty since 1976.
What happens to the five inmates on Maryland's death row?? The Guardian explains it's an unknown as yet.
Other states repealing the death penalty in the recent years: Connecticut, Illinois, New Jersey, New Mexico and New York.
Colorado legislators will be debating a bill to repeal the death penalty very soon. [More...]