Wednesday Night Open Thread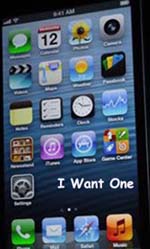 The iPhone 5 debuts.
The X-Factor premieres, pitted against The Voice and Big Brother. Does anyone want to see Brittany Spears as a mean judge or Demi Lovato? I'm not expecting much from either of them. Simon and LA Reid will be more interesting. But three nights of The Voice in one week is a little much.
In more important matters, the Marines are headed to Libya, the US is launching a terrorist hunt there, and Mitt Romney has interminable foot in mouth disease -- and no comprehension of foreign policy.
This is an open thread, all topics welcome.