Israel and Hamas: Bombings Intensify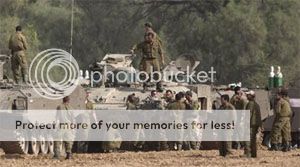 Israel has called up 75,000 reservists and struck Hamas Government buildings. Hamas has claimed credit for firing rockets at Tel Aviv and Jerusalem.
The Israeli military said some 150 rockets fired from Gaza had hit Israel since Friday and at least 83 more were intercepted by its Iron Dome anti-missile system.
Gaza is a small place with a lot of people, and there have been at least 38 civilian casualties, some of them children. Israel says it is acting in self-defense, and the rockets Hamas is firing at them come from Gaza.
This morning, Hamas fired 20 rockets at Israel. Israel says Operation Pilar Defense will continue. [more...]