Guantanamo Documents Show Detention Policies Were a Failure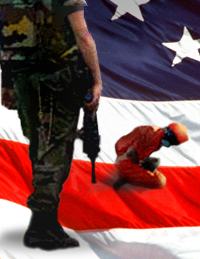 McClatchy's Carol Rosenberg and Tom Lasseter have an analysis of the new Guantanamo documents released by Wikileaks to various news organizations. Shorter version: Bush and Rumsfeld's detention and interrogation policies were a flub.
a collection of secret intelligence documents from George W. Bush's administration, not meant to surface for 20 years, shows that the military's efforts at Guantánamo often were much less effective than the government has acknowledged. Viewed as a whole, the secret intelligence summaries help explain why in May 2009 President Barack Obama, after ordering his own review of wartime intelligence, called America's experiment at Guantánamo "quite simply a mess."
The information from detainee-informants was unreliable. [More...]