Happy Valentine's Evening Open Thread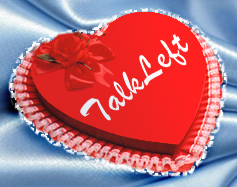 Happy Valentine's Day to all our readers. I hope you and your special someone have a very special evening planned. If you do, I hope you'll tell us about it.
If you don't, you can watch Bachelor Brad and the remaining six contestants vie for roses on the beautiful island of Anguilla. It will likely be crazy Michelle's final night. I've always wanted to go to Anguilla so I'm mostly looking forward to the island shots.
If romance isn't your thing, there's always Harry's Law.
Or, you can discuss the budget, or any other topic, your choice.
By the way, what song do you think (and by who) best captures the spirit of Valentine's Day?