New Seton Hall Report on DOD Guantanamo Deaths Investigation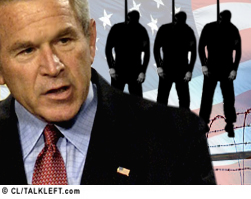 Seton Hall Law School's Center for Policy and Research has issued a new report responding to the Defense Department's latest attempt to justify its investigation into the 2006 deaths of three detainees at Guantanamo. The full report, DOD Contradicts DOD, is available here.
The Center for Policy and Research Report shows that each of the cell block guards on duty that night gave two statements, and the first statement for each is missing. The only statements from the guards in the NCIS report were made only after those guards had been threatened with prosecution because of the contents of their previous—and now missing—statements.
[More....]