Dick Cheney Defends CIA Torture, Insults and Criticizes Obama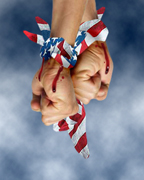 Dick Cheney continues to insist the CIA interrogators should neither be investigated nor prosecuted. He continues to praise their work.
"The people involved deserve our gratitude. They do not deserve to be the targets of political investigations or prosecutions," he said in a statement dated Monday.
[More...]