2007 Red Cross Report Detailed Torture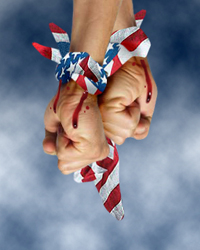 News is out about a 2007 secret report by Red Cross officials who visited the 14 "high-value" detainees transferred to Gitmo after stays in CIA secret black hole prison.
The 14 detainees, who had previously been kept in isolation in CIA prisons overseas, gave remarkably uniform accounts of abuse that included beatings, sleep deprivation, extreme temperatures and, in some cases, waterboarding, or simulating drowning.
Read the details about Abu Zubaydah and the others. The take-away from the report: [More...].