New Report on Guantanamo Suicides Faults Military Investigation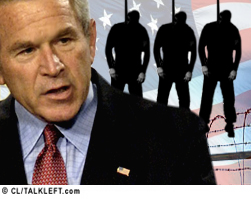 Seton Hall University School of Law's Center for Policy & Research has released a new report on the Guantanamo suicides. You can read the full report, Death in Camp Delta, here (pdf). From the press release:
[T]his report highlights the derelictions of duty by officials of multiple defense and intelligence agencies who allowed three detainees to die and elected not to conduct a proper investigation into the cause of the deaths.
[More...]