Bush Claims Executive Privilege Over Valerie Plame Leak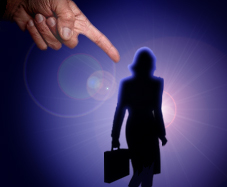 It's official. President Bush invoked a claim of executive privilege to prevent Congress from obtaining Justice Department interviews with Dick Cheney and others over the leak of the identity of Valerie Plame Wilson. A subpoena for the information was issued in June.
The Wilsons respond (no link, received by e-mail):
"Today the president took the unprecedented step of asserting executive privilege to thwart congressional efforts to review Vice President Cheney's interview with Special Prosecutor Patrick Fitzgerald concerning the betrayal of Valerie Wilson's covert CIA identity. We agree with Congressman Waxman that the position taken by the president is ludicrous.

The American people have a right to know what role the vice president played in the leak of Ms. Wilson's covert identity for political purposes. The fact that the Attorney General is recommending the assertion of executive privilege reveals that this Department of Justice is as beholden to the White House as that run by former Attorney General Alberto Gonzales.
More...