Obama Takes Pennsylvania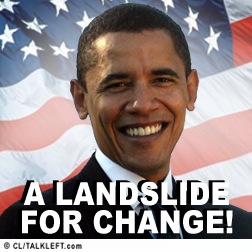 ABC News has called Pennsylvania for Obama. Added: CNN has also.
McCain can't win without Pennsylvania. He pinned all his hopes on it. I think it's over. The Obama campaign is saying it's too early to say Obama has won, but I think it's going to be a landslide.