Supreme Court Denies Cert for Troy Davis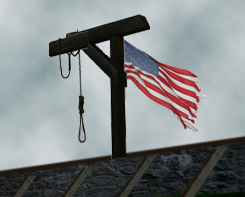 The Supreme Court today denied cert for Georgia death row inmate Troy Davis. In September, the Court had granted a stay hours before Davis was to be executed. 7 of the 9 witnesses against him recanted their testimony and the eyewitness evidence in the case was extremely problematic.
Amnesty International responds:
The U.S. Supreme Court denied Davis' petition for writ of certiorari that was submitted on constitutional grounds of due process and cruel and unusual punishment violations if an individual is put to death despite significant claims to innocence. Davis' attorneys filed the petition after the Georgia Supreme Court's narrow 4-3 ruling to deny Davis an evidentiary hearing last March; the ruling was based on technicalities rather than basic questions of guilt and innocence.
More...