Will Heaton: Wear a Wire, Get Probation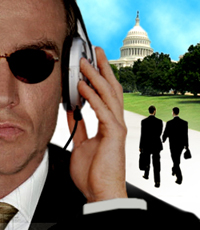 Earlier this week I wrote about former Bob Ney staffer Will Heaton who cooperated with the feds and wore a wire to tape conversations with Ney. Heaton was facing up to five years in jail. His sentencing guidelines were 18 to 24 months.
Heaton was sentenced today to two years probation.
The indirect beneficiary of Heaton's cooperation, of course, will be Jack Abramoff, whose final sentence reduction has not yet been determined.