Don Imus Hires Martin Garbus to Sue Over Firing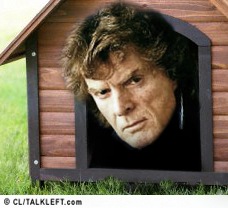 Don Imus isn't slinking off into obscurity as many hoped. Nor does it seem he has a new gig yet.
Instead, he's hired First Amendment Lawyer Martin Garbus to sue for him.
I'd rather watch Garbus on TV defending him than Imus pal Bo Dietl, but my main feeling is Imus is so last week.
Grounds for the suit seem to be contract provisions...although one would think CBS poured over them before taking decisive action.
Prediction: This will never see a trial. There will be a settlement.