Qwest's Joe Nacchio Convicted of 19 Counts of Insider Trading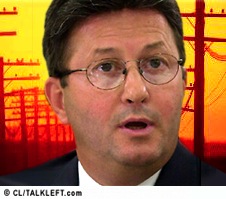 The jury returned guilty verdicts Thursday on 19 of 42 counts of insider trading against former Qwest CEO Joseph Nacchio.
I can't imagine sitting through the verdict, hearing 23 counts of "not guilty" one by one, only to be followed by 19 counts of guilty. Talk about an emotional rollercoaster.
As to my thoughts on the verdict, I've blogged the trial over at 5280.com and my analysis is here.
In a nutshell,