Scooter Libby's Sentencing Guidelines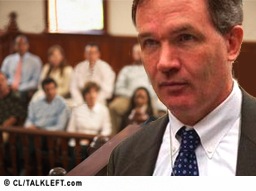 Now that Scooter Libby has been convicted of four of five counts, what sentence is he likely to receive?
First off, for non-lawyers, the 25 years you hear about are not what he will get. They are the maximum sentence authorized by statute. The maximum sentence for obstruction is 10 years; false statements and perjury, 5 years.
In reality, sentences are based on the U.S. Sentencing Guidelines. Until a few years ago when the Supreme Court decided Booker v. United States (argued in the Supreme Court by TalkLeft blogger TChris), the guidelines were mandatory. Now, they are given serious consideration or even great weight, but they are not binding and the Court must consider the factors in 18 U.S.C. 3553(a). That could result in a lower sentence for Libby -- or not.
On to the Guidelines, below the fold: