Who Gets the Death Penalty?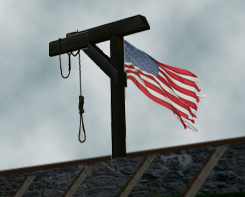 The Chicago Tribune has a great editorial today on why the death penalty should be abolished. The chief reasons:
Arbitrary decisions as to whom it's applied
Racial disparity in its application
The increasing number of wrongfully convicted inmates, as revealed by

DNA

tests conducted after their trials
Who gets a sentence of life and who gets death is often a matter of random luck, of politics, of geography, even a matter of racism. Mistakes can occur at every level of the process.
More...